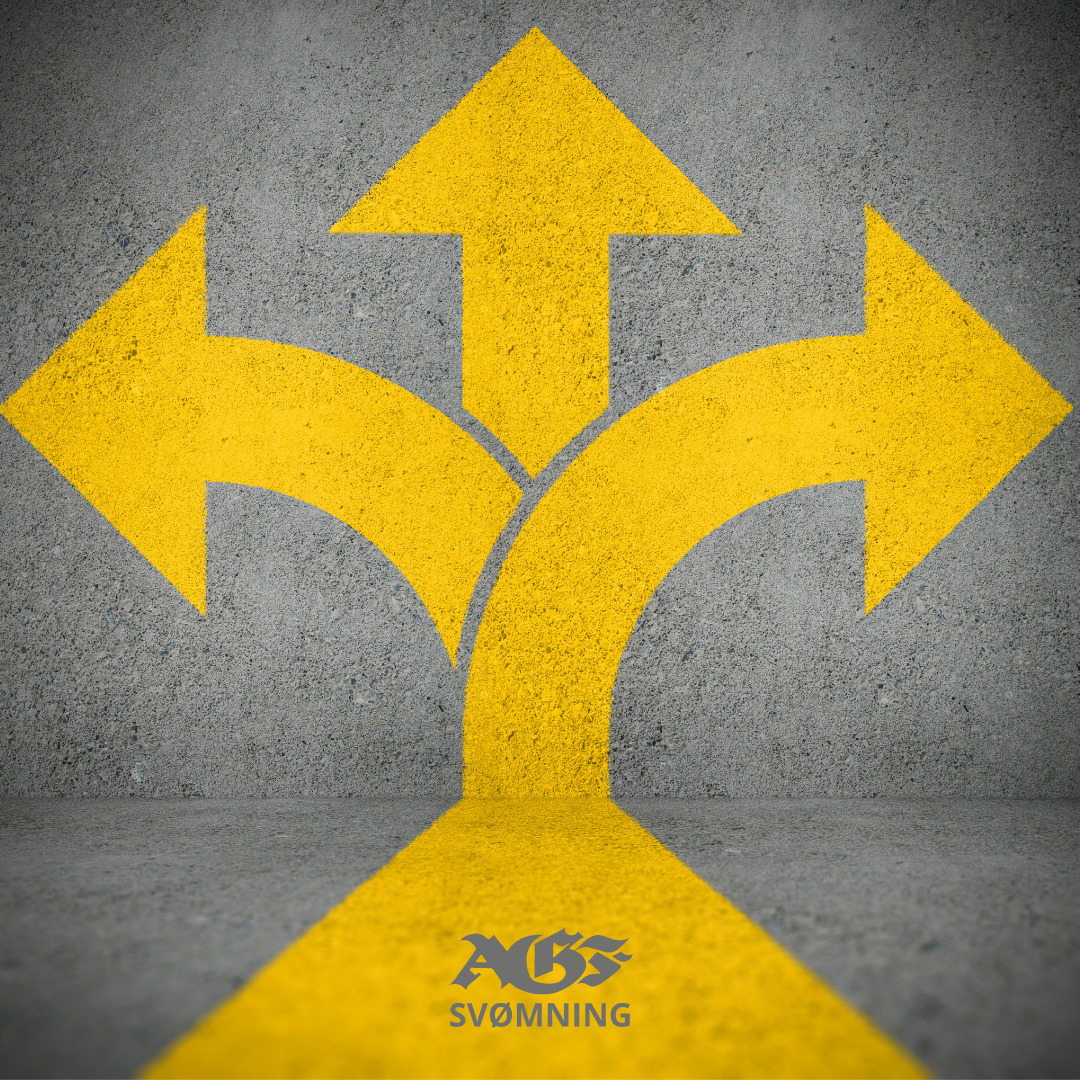 How to find the pools?
AGF Swimming offers swimming classes in three different pools in Aarhus:

- Aarhus Svømmestadion
- Gellerupbadet (Brabrand)
- Søndervangskolen (Viby J)
You can find the addresses of the swimming pools by clicking here.
When you receive your registration confirmation, the address on the confirmation will be Terp Skovvej. This is the address of our administrative office, and it is not the address of the swimming pool you are registered in.
Access to the swimming pools
Members have access to changing rooms 15 minutes before the start of classes. This applies to Aarhus Svømmestadion, Gellerupbadet, and Søndervangskolen. In this way, we avoid too many people in the changing rooms at the same time.

Meeting point in the swimming pools
Before the start of the lesson, swimmers meet at the edge of the pool for check-in and review of the day's program.
The swimmers meet at the following locations:
Aarhus Svømmestadion: All teams meet at the stands, opposite the entrance.
Gellerupbadet: Splash and play, Red sharks and Blue sharks meet at the small pools. Hammerhead sharks, Tiger sharks, White sharks, Whale sharks, Tweens and exercise teams meet at the large pool.
Søndervangskolen: All teams meet at the swimming pool next to the changing rooms. The exercise teams utilize the middle lane.
Registration of attendance
At AGF Svømning, we will try digital check-in of the attending members to ensure that only registered members are in the class. Therefore, you will see our instructors with a smartphone or tablet at the beginning of the class. Registration is also essential as the municipality requires attendance statistics when paying activity support to the club.